🥸 1. Big new thing: Create your own AI avatar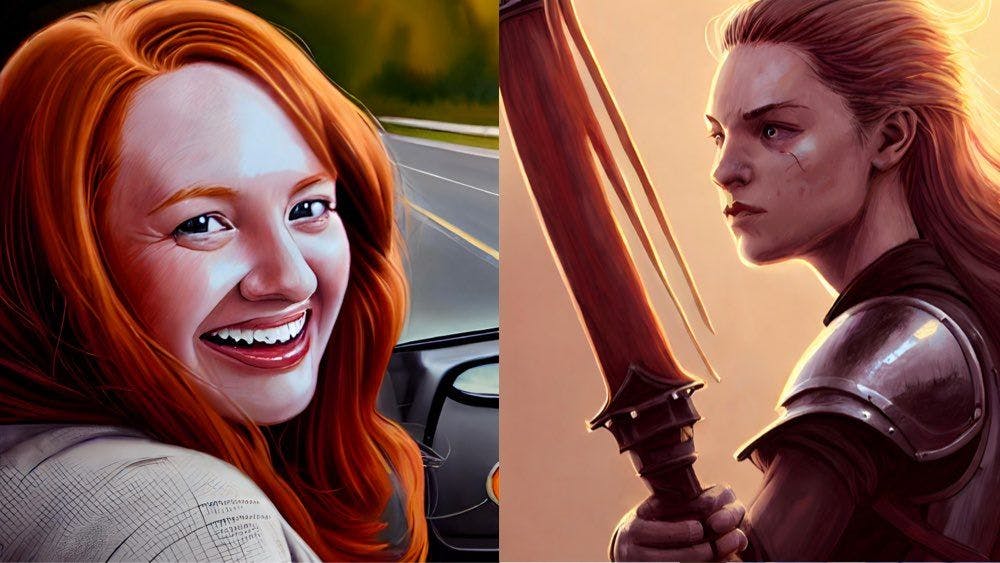 My wife driving a car somewhat recklessly and my daughter fighting in an epic battle
You can now build an AI version of yourself – or friends, family, or coworkers – using just a handful of training photos and Accomplice's new Dreambooth support.
How it works:
Create a new style, name it and select "Person" as the style type
Upload a few close-ups, a few portraits, and a few full body shots and in around 30 minutes you'll have a style you can use over and over again in place of yourself in Youtube thumbnails, Twitter posts, and so much more
Free and credit accounts can create styles for 100 credits, Personal accounts for 50 credits, and Pro and Team accounts can create unlimited styles.
Get started creating your own custom avatar ›
🚛 2. New 4x super upscale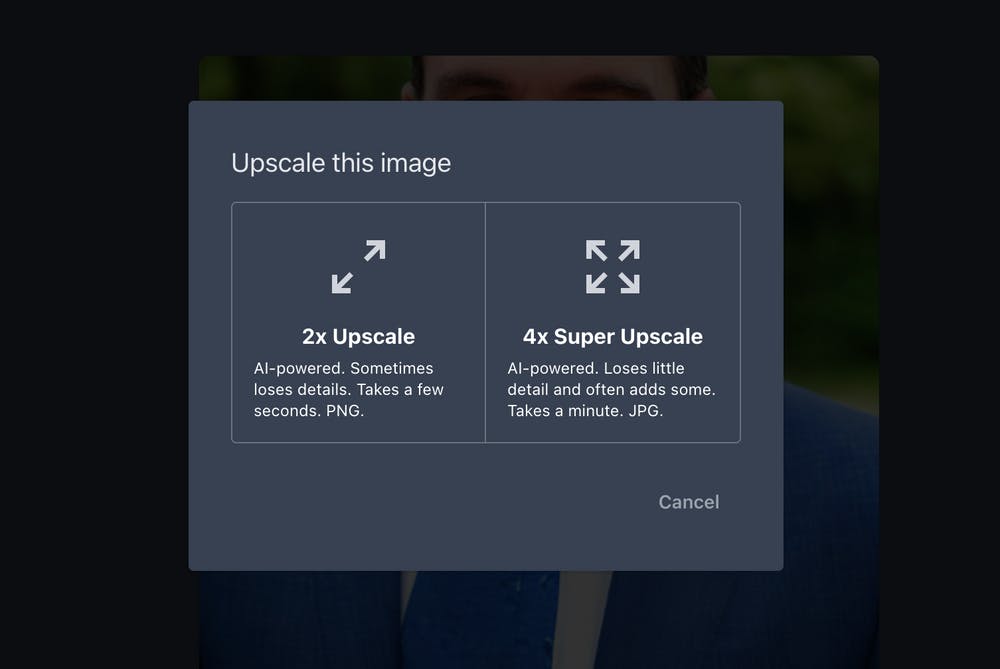 Accomplice's upscaling has been upgraded and updated and now:
Not only does the fast 2x upscaling your used to work better than before
There's a new 4x super upscale that loses less detail and makes your images bigger and better than ever. 4x super upscale takes a bit longer than 2x, but it's worth the wait. It really looks great.
Note: Free, credit plans and Personal plans pay 1 and 2 credits respectively for 2x and 4x upscaling, and Pro and Teams plans get unlimited upscaling.
🎨 3. Brand new Accomplice-powered public styles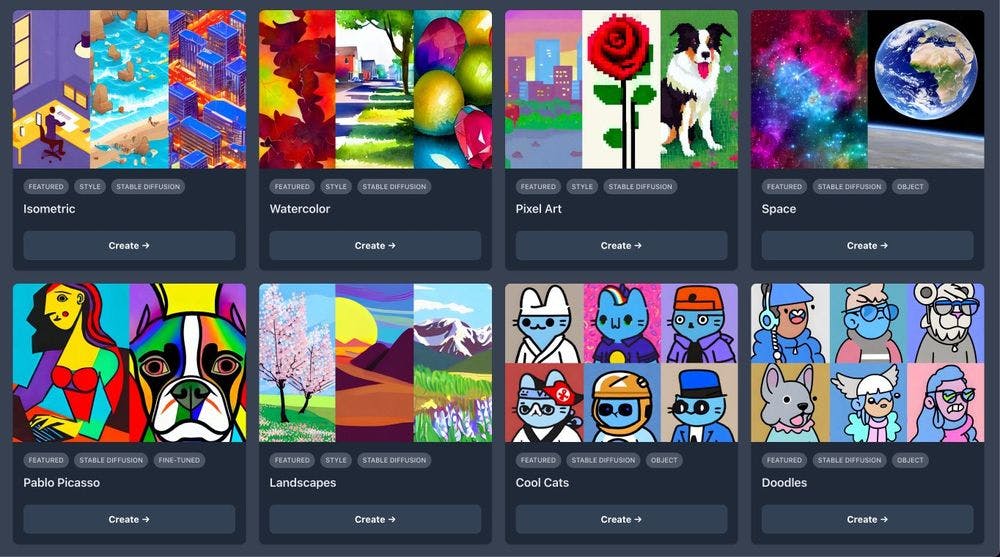 From isometric to watercolor, pixel art to Picasso, Cool Cats to Doodles, there are over a dozen brand new public styles for you to try.
FYI: Many more public styles will be added in the coming weeks.
🖼 4. New: change the number of images and quality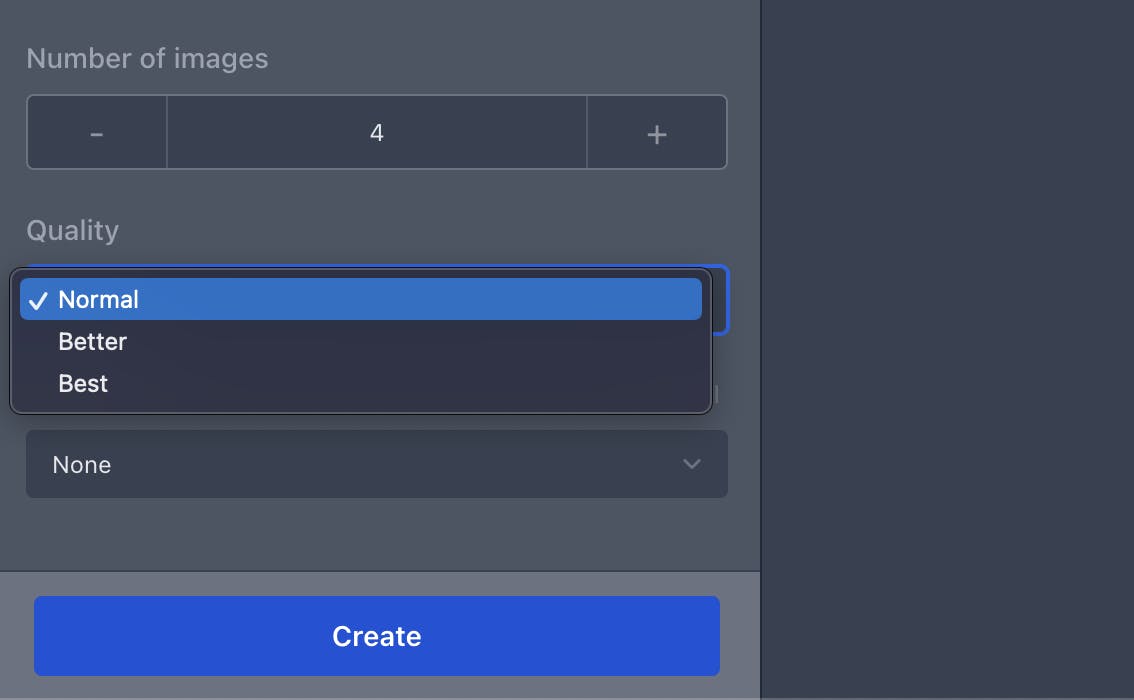 You can now:
Create as many as 4 images at a time (still the default) or as few as 1
Create images at Better and Best quality (paid subscribers only)
👀 5. New design: it's what's on the inside that counts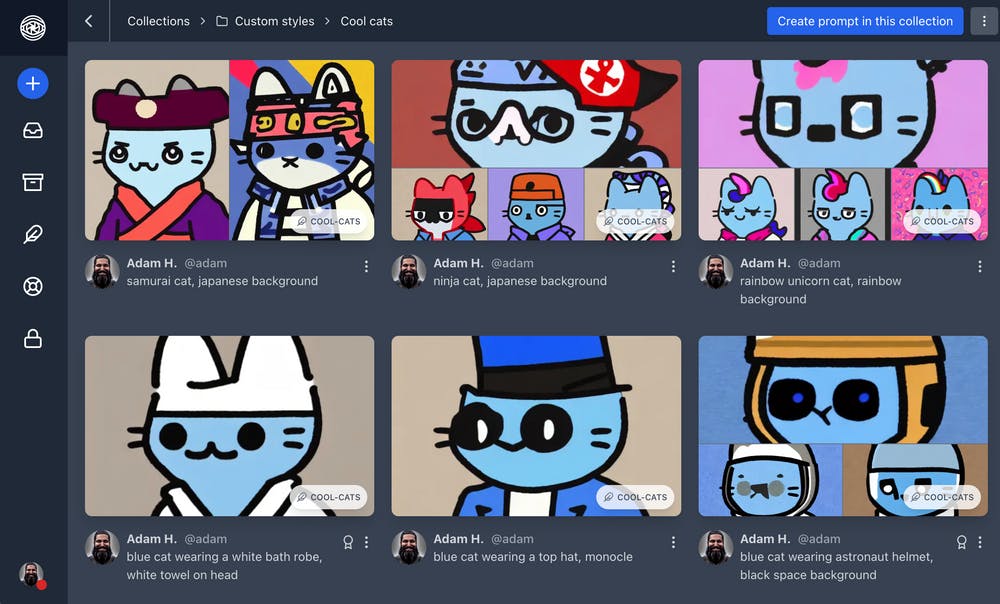 Just look at all those Cool Cats
You can now, finally, see all the images you've created at one time.
Whether it's 1, 2, 3, or 4 images in a prompt, this new design will show you all the thumbnails at once, making it much easier to quickly browse your images.
Thanks for reading and look out for another update next week… and it's going to be a big one! 😅
– Adam