Hope your Summer's been good and you're surviving the heat! The small but mighty Accomplice team has been hard at work and there's something new just about everywhere you look: new models for everyone, new power user features for longtime Accomplicers, and a new Free plan for brand new users.
5 big new features
Bulk edit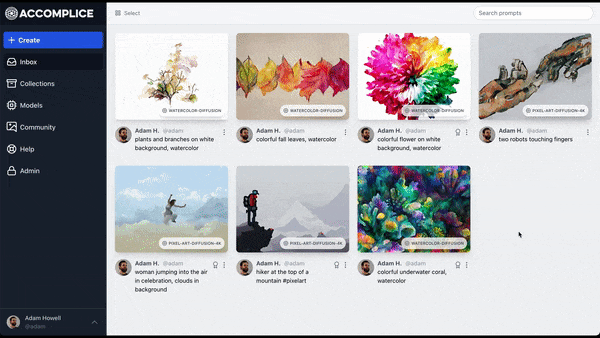 Quickly move, archive, and delete multiple prompts at the same time by hitting "Select" and bulk editing the prompts in your inbox.
Folders for extra organization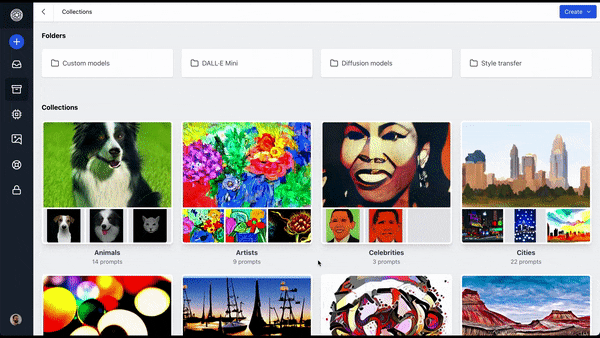 You can now group Collections inside Folders for an extra level of organization.
Live thumbnails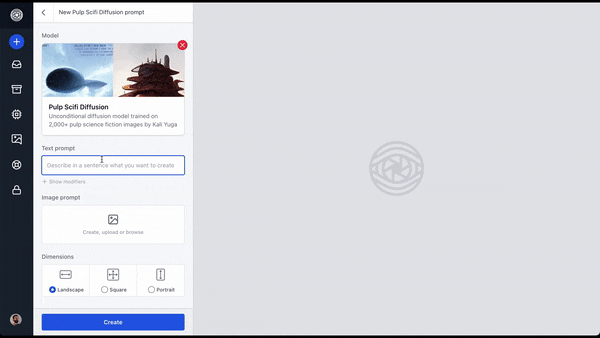 Thumbnails in the Inbox now load automatically as the prompt is processing. No need to refresh to see updates.
More fine-tuned controls for image prompts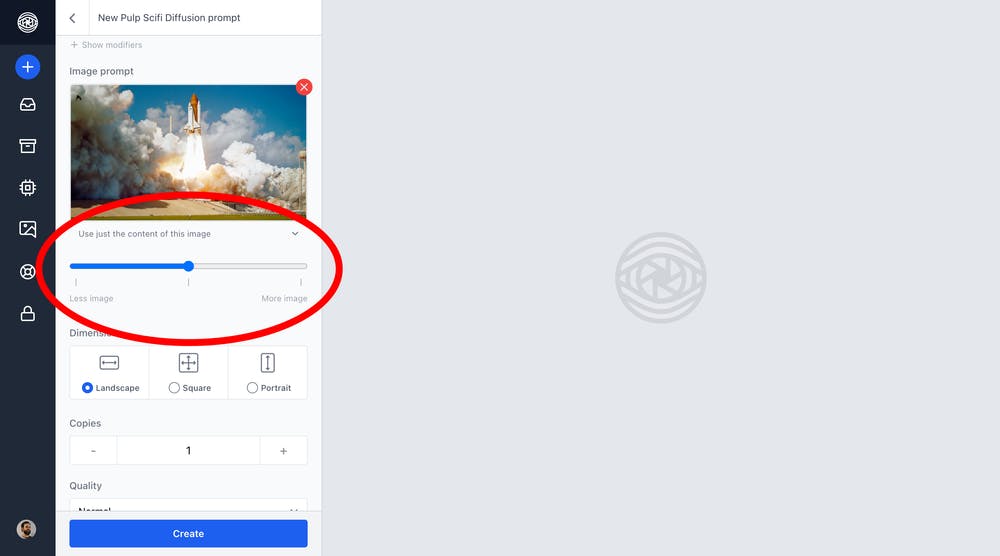 "More image" means the output will look more like the init image. Combine "More image" with "Use both the content and the style of this image" and you've got a really versatile CLIP-powered style transfer tool. Use "Less image" if you want more randomness.
Better organized Model Marketplace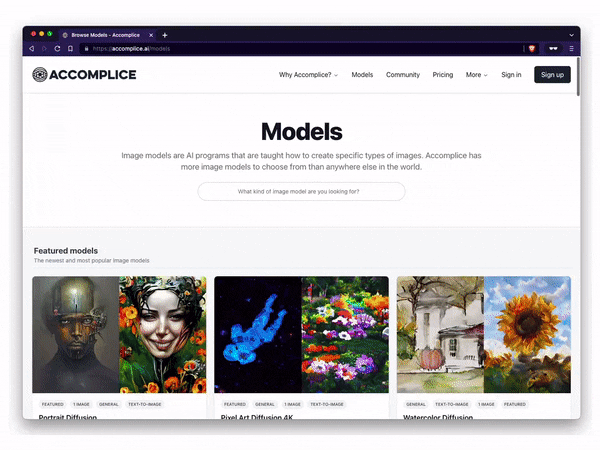 Models are now organized by type, as well as tagged and searchable.