🖼 Most requested new feature: Portrait and square sizes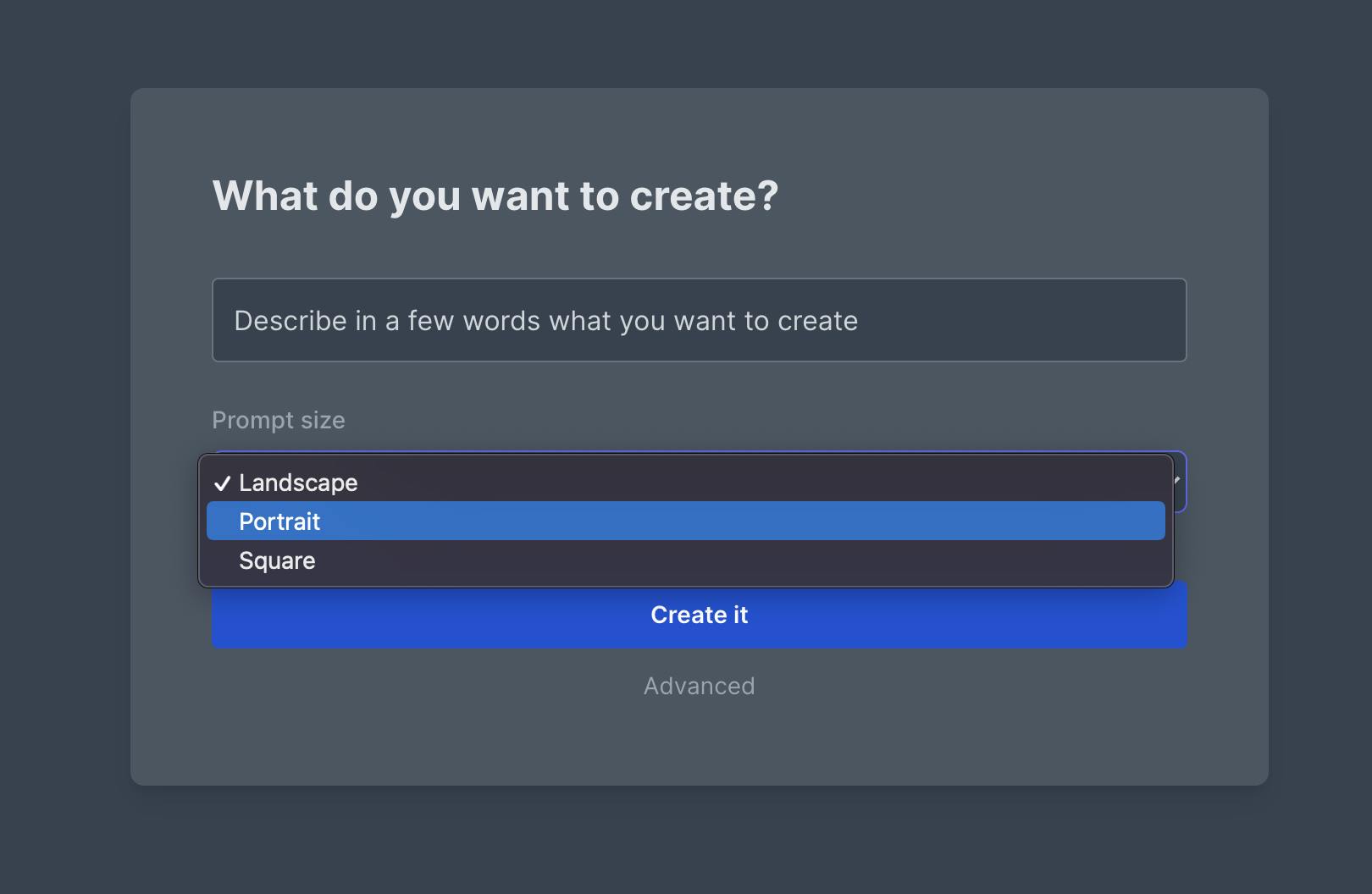 Accomplice users have created over 6,000 landscape prompts since Accomplice's launch less than a month ago (!!) and now there are two new sizes for triple the creative output: portrait and square!
And the best thing about the new portrait and square sizes? Accomplice is smart enough to fill the frame just like it does for landscape. If you make a waterfall in portrait mode it will flow from the top of the image to the bottom. And if you make a square dinosaur avatar it will center it just right.
There are already some great examples in the Community, so go get inspired!
🖥 Much improved and totally redesigned interface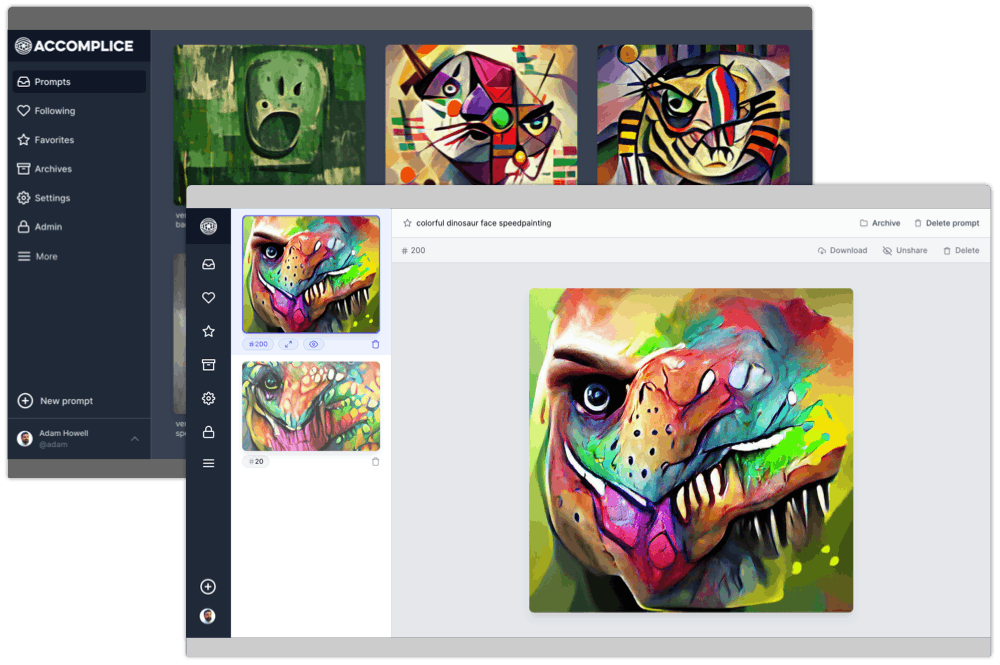 Sidebar navigation that's always there when you need it. A prompt viewer that lets you navigate around your iterations all at once in a lot fewer clicks. Much improved following area that shows you who you're following and gives you quick acces to their profile. A new Help Center that will continue getting built out with articles and FAQs.
I was excited to get this big update out last week. Thanks to everyone who helped me troubleshoot. Can't wait until you see what's coming next!
❤️ More interactive and dynamic Community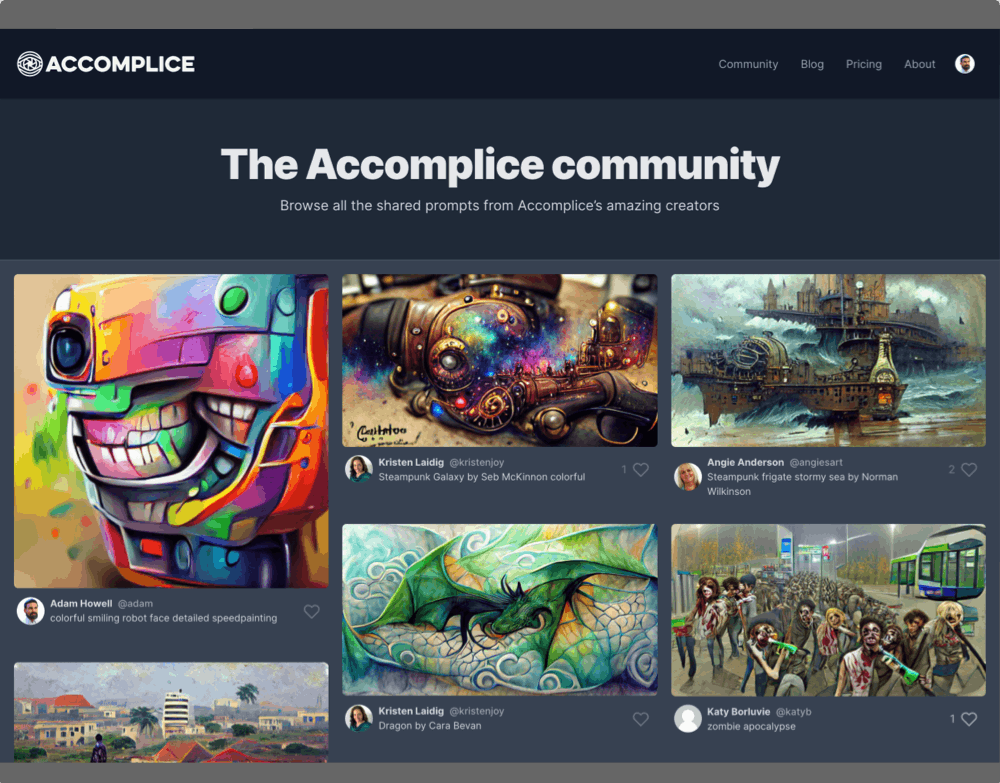 You can now leave likes in the Community! This has been a much requested features and it's going to make the Community an even more powerful resource than it was already quickly becoming.
And now that there are multiple sizes, I wanted the Community to be the place you could browse and see all the different sizes at once, so now you'll notice all three sizes shown together for a much more dynamic presentation of everyone's amazing prompts.
💪🏼 And more!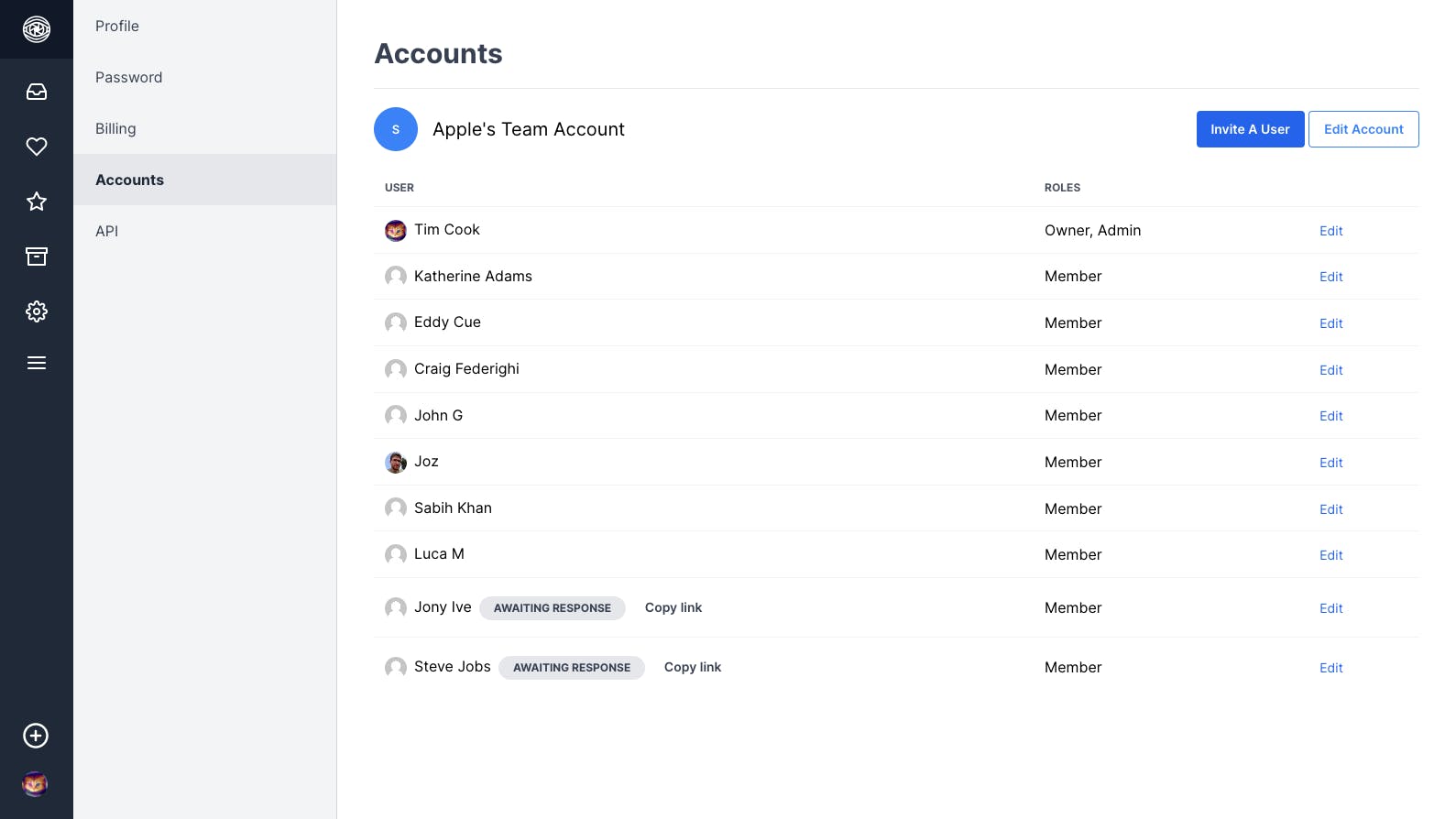 Team accounts can now invite members to their team (FYI: once you have upgraded to a Team account, you will be contacted about how exactly you'd like to upgrade your current account, since there are a couple of different routes we can take.)
Credits are now clearly shown next to the new prompt button
Iterations are now much easier to delete (you no longer have to answer "Are you sure?" everytime). But just be careful, because once an iteration is gone it's gone!
I couldn't resist and added a fun Halloween surprise somewhere in the app. Hope you smile when you see it 👻
Next Tuesday, October the 12th, will be Accomplice's first month anniversary. Hard to believe it hasn't even been a month yet. Thanks to everyone for an absolutely amazing first few weeks. Have a great Halloween and happy creating!
Adam